Always wanted a blue dog bed? DogsCompanion.com has a wide range of blue colours. A blue dog bed provides coolness and peace in your interior.
-12% Sale

€ 59,- € 51,95

Compare

-12% Sale

€ 59,- € 51,95

Compare

-12% Sale

€ 59,- € 51,95

Compare

Largest choice of colours & types of fabrics
Available in stock
Possible to pay afterwards

-10% Sale

€ 89,- € 79,95

Compare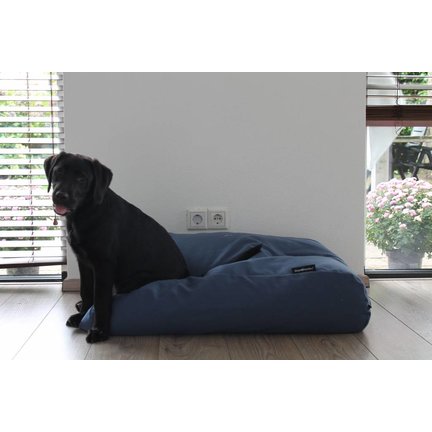 DogsCompanion.com has a wide range of dog beds consisting of the colour blue. Blue is the colour of the sky and the sea and gives coolness and tranquility. It provides a fresh look that suits all tastes and styles. The colour blue is available in different shades. From light blue to dark blue and from corduroy to canvas cotton dog beds. So now look for a suitable dog bed for the dog and your interior!
 
Blue dog bed
The blue dog beds from DogsCompanion.com are of excellent quality. Only high quality material is used and the finish is also excellent. Each blue dog bed has a beautifully concealed zipper on one side, which makes it easy to remove the blue outer cover from the inner bed if you want to wash it. Most of the blue dog beds can be washed at 40 degrees. Always check the washing instructions on the inside first to be sure. A blue dog cushion consists of an inner bed, inner cover and EPS pearls. Check out the complete collection of blue dog beds to find a suitable one to suit your interior.
Blue dog bed quickly at home 
At DogsCompanion.com you can easily and quickly order a high-quality blue dog bed. In many cases, you do not pay shipping costs. As soon as you have found a copy you can pay in our secure payment environment. This eliminates risk. DogsCompanion.com will then ship the order as soon as possible so that your dog can quickly enjoy his new bed.
See also our other colors:
Take a look at our wide assortment and find a blue dog bed that suits your dog and interior!
Read more
Close