At DogsCompanion.com you will find beautiful tartan and striped dog beds. High quality, beautiful designs and quickly at home. Check out the collection of tartan and striped dog beds now!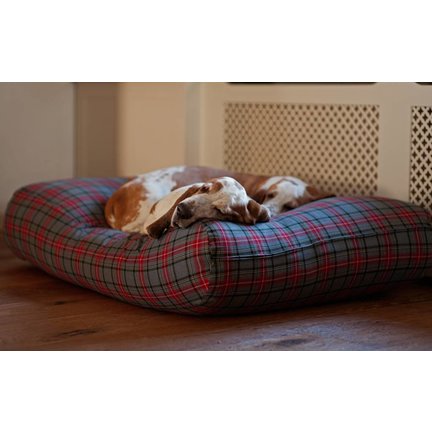 Tartan and striped dog beds 
DogsCompanion.com has a wide range of dog beds consisting of a tartanor stripedpattern. The dog beds from the tartan collection are all made of a woven quality fabric. For lovers of a country lifestyle, these classic windows are not unknown!  The covers are firm and soft to the touch. These dog beds also offer good support to the muscles and joints. This is important because your dog uses his or her muscles intensively. The dog beds from DogsCompanion.com offer excellent support to prevent injuries to your dog. In addition to the functionality of the beds, the woven dog beds look sturdy and chic. There is a wide choice in a Scottish check. So now look for a suitable pillow for your dog.
Order tartan and striped dog bed from DogsCompanion.com
The tartan and striped dog beds at DogsCompanion.com are of excellent quality. Only high quality material is used and the finish is also excellent. Take a look at the complete collection to find a suitable one to match your interior.
Your tartan and striped dog bed quickly in the house
At DogsCompanion.com you can easily and quickly order a high-quality dog bed. In many cases, you do not pay shipping costs. As soon as you have found a copy you can pay in our secure payment environment. This eliminates risk. DogsCompanion.com will then ship the order as soon as possible so that your dog can quickly enjoy his new pillow.
 
The advantages of the tartan and striped dog beds in a row:
classy
colourfast (woven diamond)
solid fabric
easy to maintain
Dog hairs are less visible on the diamond design.
Can be washed at 40°C, can also be used in the dryer.
Read more
Close