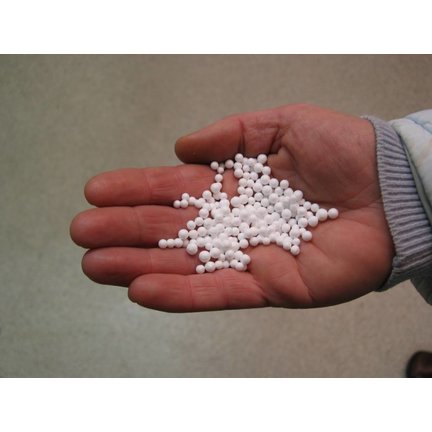 EPS pearls

We only sell new, round, small EPS beads. These beads differ considerably in quality from the often used cheap beads that are used in cheap bean bags (most of the time recycled EPS).

The advantages of (new) EPS bead filling at a glance:

nice, round, small, equal beads
resilient and very comfortable
non-toxic, anti-allergic, anti-static and odor free
extremely durable
form to the body
The beads often used in action beanbags and cheap dog cushions are made from recycled material (from styrofoam). These grains are derived from recycling, the grains are angular, contain much dust and ensure a much more limited comfort and durability.

How much filling do the beds contain?
Extra Small: 25 ltr.
Small: 50 ltr. 
Medium: 120 ltr.
Large: 175 ltr.                  
SuperLarge: 300 ltr.
Read more
Close