At DogsCompanion.com you will find beautiful outdoor dog beds. High quality, easy to maintain and always quickly at home. Check out the coating dog beds!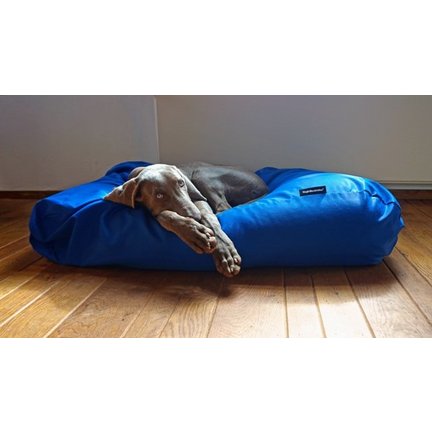 Single colours (dirt repellent coating)
The dog pillows in this series are suitable for both indoor and outdoor use. The super strong technical fabric makes these beds can take a beating. The removable covers hold no hairs and are water and dirt repellent! Due to the technical production of this fabric the quality remains the same even when frequently washed. Available in +/- 10 colours.
The advantages of the outdoor collection at a glance:
super strong technical fabric
breathable (Gore tex)
washable at 60°C
removable with a wet towel
water and dirt repellent
smooth and soft
all weather
Read more
Close