At DogsCompanion.com you will find beautiful cotton dog beds. High quality, Easy to maintain and always fast at home. Check out the cotton dog beds!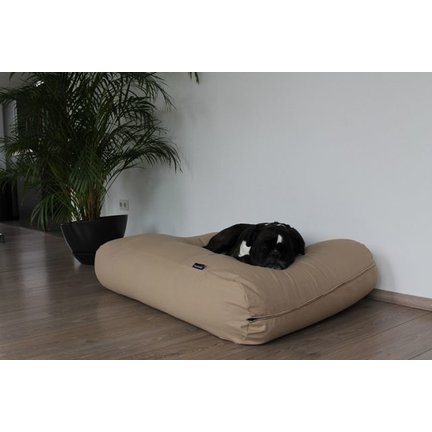 Cotton dog bed
DogsCompanion.com has a wide range of dog beds consisting of cotton. These cotton dog beds are very comfortable so your dog can unwind undisturbed. The covers are very sturdy but still feel soft. The cotton dog beds also offer good support to the dog's muscles and joints. This is important because your dog uses his or her muscles intensively. The dog beds from DogsCompanion.com offer excellent support to prevent injuries to your dog. In addition to the functionality of the beds, the woven cotton dog beds look cool. So now look for a suitable cotton bed for your dog.


Cotton dog bed ordered from DogsCompanion.com
The cotton dog beds at DogsCompanion.com are of excellent quality in 100% cotton. Only high quality material is used and the finish is also excellent. For example, each cotton dog bed has a beautifully concealed & sturdy zipper. This ensures that you can easily remove the cover to put the cotton cover in the wash from time to time. Check out the complete collection of cotton dog beds to find a suitable one to match your interior.


Your cotton dog bed quickly at home
At DogsCompanion.com you can easily and quickly order a high-quality dog bed. In many cases, you do not pay shipping costs. As soon as you have found a copy you can pay in our secure payment environment. This eliminates risk. DogsCompanion.com will then ship the order as soon as possible so that your dog can quickly enjoy his new bed.
The advantages of the cotton dog beds in a row:
sturdy
feisty
cotton woven fabric
Can be washed at 40°C, can also be used in the dryer.
Always about 5colours available from stock as standard.
Check out our wide assortment and find a cotton dog bed that suits your interior!
Read more
Close